Packaging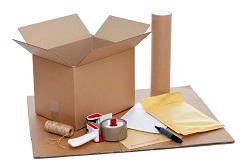 When you are in the process of planning to move house, or set up in new business premises, there is a lot to think about and get ready for before moving day arrives. Packing is probably the most substantial job of all and it is usually quite difficult to do before you are moving, as you still need to use your belongings right up until the big day. However it takes up a great deal of time which is hard to find when you're already busy doing other things, especially for businesses who are currently trading. That's why Notting Hill Removals provides a full packing service as part of our removal services, and if you contact us on 020 8746 9658 we can give you more information about the type of help we can offer.

Our handy movers will complete the packing for you with great efficiency on moving day, but we can also come to you in advance if you wish, whether that is to complete the packing or to do a stock check of how much we need to do on moving day. We are always able to bring the packing materials to save you having to go and buy them all – we bring boxes, bubble wrap and film, wrapping paper and tape, temporary wardrobes for your suits, dresses, shirts and fancy dress costumes, and furniture covers to keep the sofas and beds clean and protected during transfer. We also supply tissue paper and polystyrene to offer a bit of padding to the most breakable and delicate crockery and ornamental items, and for expensive items such as computers and televisions.

We are proud to offer a full packing service to our customers and if you can give us an indication of the types of contents and equipment you have to move, then we can bring the correct quantity of materials that you might need on the day of moving. Not only do we pack and unpack your belongings, but we can ensure that whilst they are being moved, they will be loaded in a clean and tidy delivery lorry with minimal risk of movement or breakage en route. The methods our workers employ are tried and tested from many years of successful house moves and office moving, so you can be assured that we've got it all covered!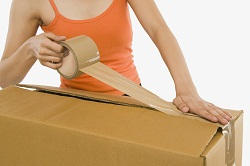 Notting Hill is a lively and interesting place to live, but many houses do have narrow stairways and not everybody has double doors to bring in furniture items and pianos. For this reason alone we train our workers to successfully dismantle and rebuild furniture items, although this is only done where there is no other option to make everything fit – various techniques will be used by our removal staff to complete those jobs quickly and effectively.

When your belongings have been safely packaged, and the lorry has been loaded, we will take you to your destination, covering all of the UK and even Europe if you or your business is planning a move to foreign shores. If you are going to have a wait for a new home or for your business premises to be ready, then our secure storage facility offers you a safe haven for your goods during the break in between the two periods. Our man and van can take you to and from the storage facility at any time, and there is no limit on the term you reserve the facility for.

For more information regarding the high quality removal, storage and packing services on hand from Notting Hill Removals contact us without delay on 020 8746 9658 and we will give you a free quote, which takes into account the price of a policy of insurance.