Home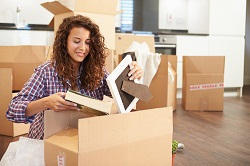 Welcome to the home page for Notting Hill Removals, your local removals company that is now proud to say it is amongst the biggest in Europe. Whether you find yourself moving house or moving office, whether you are moving just down the road or perhaps to the other side of the continent you can get a premier removals service from a company that started life a decade ago as a small, family run business in your area. The story of our quick expansion has been based on our unique attention to detail, highly competitive prices and above all our customer service. If you want to talk to one of our team rather than find out more online you can call our friendly customer service team on 020 8746 9658 and they will be happy to answer any questions you might have.

It has become a bit of a cliche to be a 'company who cares'. It has almost been the goto phrase for any number of businesses, from large, multinational companies to the local greengrocer. However, if there is one thing we have learnt over the years it is that while this is something that is easy to say it is much harder to follow up on it. But when we started out all those years ago we realised that if we operated without care for our customers then we would would be ignoring one of the major frustrations that people have had with our industry for years so when we say we care, we really mean it.

This idea of having a sympathy and an understanding of your situation informs everything we do. Because we know that money is tight, we start with a thorough free quote, designed to measure everything that will be transported on the day, so that we don't have any shocks on moving day itself. With our quote you can be confident that the van you have won't be too small or even worse, you won't be paying for a van which is twice the size of the one that you need. Because our quoters take account of the space of your property you also don't need to worry about a team that is too unwieldy for the space offering your poor value for money. With us, you will only pay for what you need and you also have the luxury of knowing that there are no hidden fees and no extra charges; the number you see is the number you pay.

However, it is on moving day itself that our company really sets itself apart from the competition, and again, our process is informed by the attention to detail that will only come from understanding the stresses and strains that you are under and looking to keep them to a minimum. Take our vans for example. We have invested heavily in our fleet of vehicles which come in all sizes. Each of them is cleaned after every, single job. Each of them is serviced on a regular basis and above all, each of them is fitted with the most up to date security systems, all of which are designed to ensure that your possessions make it from A to B without any change in their condition.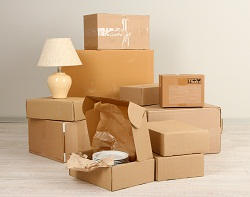 Our staff are the face of our company, and since they are the people that you will be opening your door to, they all undergo a strenuous hiring and training process. It is made clear to everyone that the purpose of this process isn't to assess how good they are at the physical and practical aspects of the job, it is to make sure that they are in tune with our company ethos. It's not what we do that has set us apart from over a decade and allowed to expand at an unprecedented rate, it is how we do it. It is the care and attention we take with your possessions, the reading of your emotions to know when you need a laugh and when you need some space and above all, the attention to detail that ensures mistakes are kept to a minimum, all of which comes from understanding the emotional investment you make when you move home or office, and how that transcends the financial cost.

To help keep the stress to minimum you may decide that you would like to use one of our additional service teams. Whether you need cleaning to ensure that the building is left in premium condition for either the landlord or the next people who move in or you are after some storage solutions to help you if you are downsizing or in a chain then all of our additional services come with the usual free quote. In addition, if you would like to make use of our professional packing services then they can either help you secure your possessions before you travel or speed up your unpacking by traveling with you. Whatever you need them for as with all our services, they are there whether you need them from the start or at short notice.

Obviously, you might be thinking that this all sounds too good to be true, so feel free to browse the rest of the site for further information, look at our testimonials or give us a call on 020 8746 9658 to get your first taste of our customer service experience! Whatever your moving needs are, you can trust Notting Hill Removals to deliver you the highest quality service wherever your future is taking you.