Cost-Effective Office Removals in Notting Hill, W10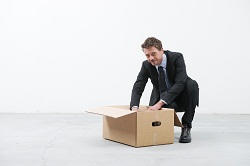 You've finally found the perfect office in Notting Hill to really get your business off the ground, but now you have the hassle of moving everything to your new and improved workspace to deal with. Commercial relocation is no easy business, but it will definitely be easier when you choose Notting Hill Removals. We will provide you with an experienced office relocation team in W10 who will make the whole process a breeze. You can focus on the important tasks and the day-to-day running of your business while we deal with all the practical things. We'll make sure that our service is the best choice for you in every way. Our office removals services can help your business flourish. Contact us today on 020 8746 9658.
You'll Be Amazed With The Skill Of Our Team in W10
There are so many different factors that need to be taken into account when dealing with office removals. It takes a special kind of person to be able to juggle all of these things effectively and finish with a good result. We only hire this special kind of person! We hire people who have a natural flair for organisation, and who can work fast but also effectively. You won't find steadier hands anywhere else in W10! This is just the beginning though, we also train all of our office movers to deal with whatever challenge they are put to! You might think that your business relocation in W11 will be a tough job, but our staff will make it look far too easy!
There Is No Need To Worry About Your Equipment
You might be worrying about handing over your expensive office equipment to the care of strangers, but once you get in touch with us, you'll realise that we don't feel like strangers. We have been working on commercial relocation projects in the W8 area for years and we make it a priority to build lasting relationships with all of our customers. We are careful and we are also quick! Your equipment will be in safe and steady hands. We know exactly how to load the van to make sure that delicate equipment is protected. We don't just pile everything up and hope for the best. We do promise a swift office move but we will never prioritise speed over safety! Call us today on 020 8746 9658 to speak to a member of our W10 team.
We Won't Drain The Budget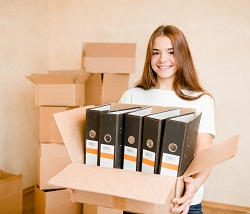 We are more than aware of the fact that managing a successful business takes a lot of financial juggling. If you don't have much cash to spare for commercial removals, then you don't need to worry because we won't be charging you much! We have built a successful business based on great customer service, effective methods, speed and organisation. All of these things allow us to serve more customers and keep our prices low! You won't find another company in Notting Hill that provides you with an all-round fantastic service that is also the best value around W10! When you choose us, you can be sure that moving office in W11 really is cost-effective and a great business move!
Your Deal Is Right At The Other End Of The Phone!
The deal that you have been waiting for is just at the other end of the phone. Whatever you need for your office removals we've got it covered, and we will work with you to make sure that the service package you receive suits you down to the ground. Notting Hill Removals has a great reputation in Notting Hill, W10. We have a long list of brilliant customers that keep us busy, but that doesn't mean we don't have room for more. We want to help as many people as possible, and you could be one of them. All you need to do is call 020 8746 9658.